Category: blog
May 19, 2023
Why Professional Infrastructure Waste Management Services are Essential
Here at Yellowstone Environmental Solutions, we provide an extensive range of waste management solutions to the utilities and infrastructure industries throughout the UK.
Waste management for these markets is important for two key reasons:
We all rely on these services, every day, so they need to be safe and performing to optimal levels
Inadequate management of the waste generated by these industry sectors can result in harm to human life, wildlife and the environment
In this article, we will look at the risks associated with incorrect waste management for these two critical sectors.
Our utilities and infrastructure waste management solutions
Utilities providers include water treatment facilities, gas companies and power plants. When we talk about 'infrastructure', we are referring to construction, transportation, storage/distribution and telecommunications providers.
Each of these sectors generates a range of different waste streams. We provide specialised infrastructure and utilities waste management services, including:
Collection and transport of a broad range of waste streams, including sewage, acids, oils, fuels, washings, contaminated liquids and heavy sludges
Disposal of hazardous and non-hazardous material
Treatment of hazardous and non-hazardous waste
Industrial cleaning – storage tanks, chambers and pipelines
Project management for ad-hoc projects such as decommissioning and site clearance
24/7 emergency response
Problems related to waste management in the utilities sector
Whether it's a power plant, a water treatment facility or a gas company, waste will be generated and that waste MUST be dealt with legally, responsibly and appropriately. Here are some of the main utilities-generated waste streams, along with the potential risks that may arise if they are not disposed of adequately:
Wastewater pollutants
Water pollution is a major issue – it can be toxic and harmful to human and aquatic life as well as the environment. During the water treatment process, there is typically a spectrum of pollutants to remove. This could be anything from organic matter, pathogens and nutrients to chemicals or heavy metal compounds. Treatment plants may use physical, chemical or biological methods to extract and filter these contaminants from the wastewater. Once it is considered clean, the water can be discharged back into the environment. The pollutants must then be disposed of responsibly by a licensed treatment provider.
Hazardous waste
Many utilities processes involve or generate hazardous waste streams – from chemicals and solvents to sludges. These materials must be stored appropriately and disposed of in accordance with industry guidelines, otherwise they pose risks to human life as well as the environment.
Burned chemicals and particulate
Burned or incinerated waste can release harmful chemicals and particulate matter into the air. This can harm human health and also contributes to climate change. Certain types of industrial particulate must be captured and disposed of safely.
Ash pollution
When coal or fossil fuels are used in power plants, they generate fly ash. Fly ash contains various pollutants, from dioxins to heavy metals. Power plants are required to collect the fly ash in containers which is then treated as hazardous waste. Power plants also generate bottom ash, a by-product of the combustion process. This material is usually less hazardous but it still needs to be disposed of carefully.
Spent catalysts
Catalysts are used to convert natural gas into products like propane or gasoline. Once the catalysts are 'spent' they must be replaced. Gas companies must collect the spent catalyst and arrange for it to be collected and processed at dedicated treatment facilities.
Here at Yellowstone, we believe that it's vital that utilities companies prioritise overall waste reduction. However, in acknowledgment of it being impossible to reduce waste to nil, we offer safe disposal, including recycling and energy recovery wherever possible.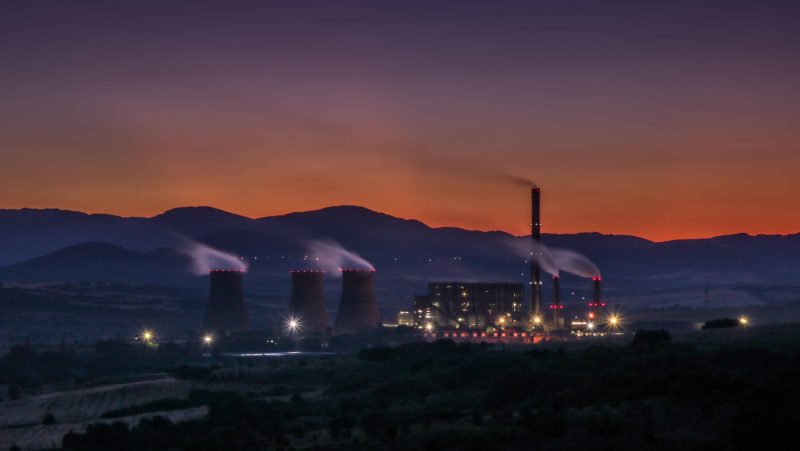 What are the risks associated with incorrect waste management in the infrastructure industry?
Infrastructure companies produce a volume of waste streams. If they are not subject to appropriate infrastructure waste management processes, certain issues may arise:
Risk to public health
Both hazardous and non-hazardous waste can directly impact human health. For example, in the construction industry, it is widely documented that asbestos could contribute to severe respiratory problems and cancer.
Environmental health
Certain substances that are used or generated by the infrastructure sector can cause long-term environmental damage by polluting air, soil or waterways if not disposed of correctly.
Legal or financial action
If companies do not make adequate provision for responsible waste management and an incident arises, they may face legal action, financial penalties and reputational damage.
The benefits of professional infrastructure waste management
To avoid the risks associated with incorrect waste management it makes sense to appoint a 'cradle to grave' waste management company like Yellowstone.
We offer our customers the following advantages:
A single point of contact for all waste management services
Our professional expertise and knowledge
We ensure compliance with current regulations
Minimised chance of incidents which result in fines and/or legal action
We always operate in line with industry best practice
Environmentally responsible and sustainable – we minimise negative environmental impact
We meet strict deadlines and schedules
Reduced costs by offering more efficiency
Boosted company reputation through improved public perception
Reliable and trusted infrastructure and utilities waste management
Yellowstone provides the full solution to these essential industry sectors. Whether you require regular waste management services or more ad-hoc support, you can rely on us.
For all enquiries about our end-to-end waste management solutions for utilities and infrastructure companies, please contact our team on 0330 118 0381. Alternatively, complete our contact form.