Category: blog
Jun 09, 2023
Offering the full hazardous waste disposal solution
Whether providing advice on storage and what to do with hazardous substances or transporting material to our dedicated treatment plant, we are proud to be waste management leaders in the UK.
Waste management should be an essential consideration for every industrial and commercial business. If waste streams are generated but not dealt with safely and compliantly, there is the potential for serious risks to health and the environment.
At Yellowstone, we understand the importance of a thorough and cohesive hazardous waste service for dealing with industrial or commercial waste. In fact, we can make the bold claim that we offer a 'cradle-to-grave' solution for a number of hazardous and non-hazardous waste streams.
In this article, we will break down the best practice for hazardous waste management:
Identification: what are hazardous substances, by definition
Storage: how to handle hazardous substances on your site
Transport and management: how to dispose of hazardous substances and materials
Treatment: What are the benefits of our waste treatment plant and hazardous waste transfer facility
What are hazardous substances?
Here in the UK, substances are classified as hazardous according to their potential risk to human health and/or harm to the environment.
The main legislation is the Control of Substances Hazardous to Health Regulations 2002 (COSHH) which refers to a wide range of substances and materials.
So what does COSHH identify as hazardous substances? Here are some examples of hazardous waste streams:
•Chemicals
Substances that are toxic, carcinogenic or mutagenic impact on human or wildlife and substances that are harmful to the environment. Many substances used in industrial and manufacturing processes fall under this category and require chemical waste management.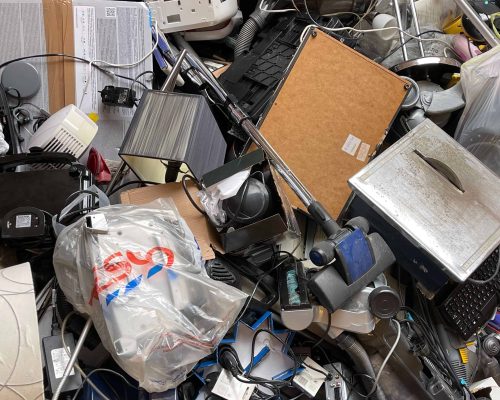 •Biological substances
Substances that have a biological basis, such as bacteria, viruses and fungi can be hazardous to human health. Many pathogens can cause infectious diseases.
•Radioactive material
Uranium and plutonium are just two hazardous substances that can be harmful to health when exposed.
•Heavy metals
Lead and mercury are toxic – they can harm human health and contaminate the environment.
•Highly flammable substances
Combustible substances include gases, fuels and oils.
If you are wondering who should carry out a risk assessment in relation to hazardous waste disposal then call our team today 0330 118 0381. Our experts can assess your site and provide an audit and quotation for hazardous or non-hazardous waste solutions.
How to store hazardous substances
Once you've established the risks associated with the waste you generate, it is essential that you contain and store these substances safely until they are collected from your site:
While specific storage requirements depend on the waste stream in question, it should be clearly labelled and stored in a well-ventilated area.
Incompatible substances should be kept separate, to lower the risk of chemical reactions.
Minimise potential spills or leaks and ensure appropriate spill kits are available and emergency response processes are understood.
If you have concerns about hazardous waste disposal and treatment, appoint a trusted company to look after generated waste streams and mitigate risks. We provide a reliable transportation service and ensure compliance with regulations regarding documentation for the safe movement of both hazardous and non-hazardous waste substances.
treatment plant with hazardous waste transfer facility
What stands us apart from many of our peers is that our state-of-the-art waste treatment plant is also a hazardous waste transfer facility. As well as treating and processing waste on site, we can temporarily store and consolidate certain waste streams before they are transported onward to a specialist recycling facility or treatment plant. On site, our hazardous waste service includes: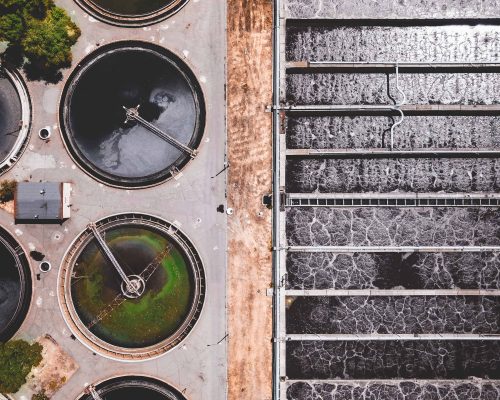 •Documentation
We record and track every movement of waste, whether inbound or outbound, in compliance with industry regulations.
•Waste sorting
We segregate different waste streams to ensure proper handling and routing.
•Consolidation
Where safe and appropriate, we dewater to reduce the volume. This maximises the efficiency of storage as well as transport and reduces costs.
•Storage
We have dedicated storage areas for containers to hold the waste temporarily, ahead of onward transportation.
•Environmental considerations of hazardous waste disposal
We control how waste impacts the surrounding environment. We contain and prevent spills and limit gas and odours from escaping.
Waste comes in many different forms. We accept waste that is packaged in IBCs and drums, as well as being delivered on pallets and in bulk tanker loads. Our licenced Dorset site can handle and store a broad range of waste streams, including:
Spent oil and fuel for polishing and recycling
Oily sludge
Interceptor/separator waste
Bilge waste – sewage, waste fuels and cargo slops
The benefits of our transfer facility and waste treatment plant
There are many advantages to engaging our hazardous waste management solutions or – for third party operators – using our waste treatment plant:
•Safety first
When it comes to hazardous waste disposal, safety is at the forefront of everything we do. Our treatment and transfer facility implements stringent safety protocols to keep our team and visitors safe. From training to PPE, our expert staff comply with all health and safety guidelines to protect themselves, the environment and members of the public. Please click to view our health and safety certificates.
•Complete flexibility
We operate our own transport fleet as well as accepting waste from third party collection vehicles. We also provide a calibrated weighbridge, dig out and wash out facilities for third party tankers that visit our site.
•Cost-effective
Waste that is received from multiple sources enables us to optimise logistics to reduce onward costs and associated environmental impacts.
•Supporting sustainability
Our transfer facility plays a vital role in the waste treatment process. We enable tonnes of waste to be efficiently and safely transferred onwards, for appropriate recovery treatment or disposal.
When combined with our commitment to efficiency, it's no surprise that so many industrial and commercial clients rely on our services.
Find out more about hazardous waste management – call today
While this article has provided an overview of the best practices for hazardous waste disposal, the process is complex and unique to your site and business.
When you appoint Yellowstone, you can trust that we will take care of each stage of managing your waste streams. As specialists, we ensure responsible management of hazardous materials which minimises the risk of harm to health, safety and the environment.
For all enquiries regarding our hazardous waste management services, please call us today on 0330 118 0381. Alternatively, contact us here.