Category: blog
Oct 03, 2023
The importance of a safe work procedure for confined space entry environments
Knowing how to work in confined space entry environments is vital in the waste management sector. We are frequently called to sites which require our expert teams to enter restricted spaces in order to remove waste, clean, inspect and maintain the structure.
Our industry is governed by stringent regulations intended to safeguard public health as well as the environment. A project involving a confined space environment is especially challenging, with many complex risk factors to consider.
In this article, we will answer some of the most frequently asked questions, including:
What is confined space entry?
What safety procedures are necessary for confined space entry projects?
What equipment is required for confined space entry work?
What is confined space entry?
Under UK regulations, namely the Confined Spaces Regulations 1997:
'A "confined space" means any place, including any chamber, tank, vat, silo, pit, trench, pipe, sewer, flue, well or other similar space in which, by virtue of its enclosed nature, there arises a reasonably foreseeable specified risk…
' These Regulations shall not apply to or in relation to –
the master or crew of a sea-going ship or to the employer of such persons in respect of the normal ship-board activities carried out solely by a ship's crew under the direction of the master; or
any place below ground in a mine; or
any diving operation to and in relation to which the Diving Operations at Work Regulations 1981 apply by virtue of regulation 3 of those Regulations.'
For the purposes of this article, we are talking about a space that is large enough for a person to enter but has limited or restricted means of access and egress. These are spaces that are not designed for continuous occupancy.
Where is confined space entry work required?
Many of the industry sectors we serve are required to comply with regulations relating to cleaning and monitoring the contents and structural integrity of confined spaces, including:
Chemical plants: most manufacturing plants have tanks or vessels that require regular cleaning and maintenance.
Petrol and oil factories: large tanks need to be cleaned, maintained and inspected to ensure safe operation.
Construction: many sites have sewers, manholes and utility vaults which require cleaning.
Food industry: silos and storage bins require regular cleaning and inspection to prevent contamination and maintain hygiene.
Waste and water treatment facilities: sewers and lift stations require frequent cleaning and inspection.
Marine and shipping: ballast tanks, fuel tanks and cargo holds all require frequent emptying, cleaning and maintenance.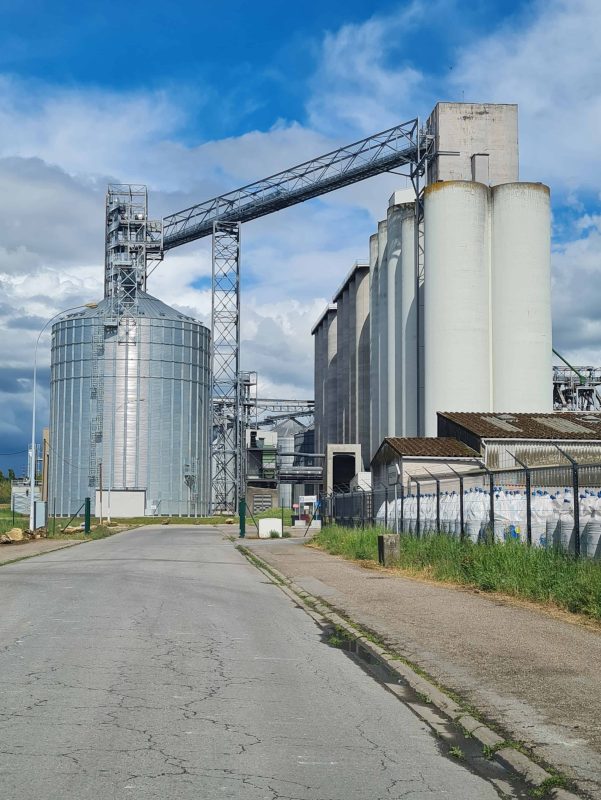 What are the main risks and hazards of confined space entry work?
Confined spaces are inherently hazardous environments. Their restricted nature means that they often have poor ventilation and could contain hazardous materials, including:
Toxic gases
Toxic or reactive chemicals
In addition, confined spaces, such as tanks and silos, often:
Lack sufficient and healthy oxygen levels
Contain flammable or reactive materials which pose fire or explosion risks
Include physical or structural hazards, such as heavy machinery with moving parts
Involve restricted entry/exit points, making evacuation difficult
Expose workers to extremes of temperature which can make work more challenging and dangerous
Have the potential for engulfment – quantities of liquids or flowable solids can result in asphyxiation, drowning or crushing
Lack a good light source and have limited visibility
Have the potential for slips, trips or falls
All in all, confined spaces can be dangerous and stressful environments to work in. Without proper safety procedures in place, workers can be exposed to life-threatening conditions.
The legalities surrounding confined spaces
As mentioned, in the UK, confined space entry work is governed by the Confined Spaces Regulations 1997. This outlines the legal obligations and safety measures that must be adhered to when carrying out confined space entry works.
It is the employers' responsibility to ensure the safety of workers during confined space entry work. This covers training, equipment and risk assessments.
If companies are found to be non-compliant, they may face fines and legal liabilities.
A huge element of our work involves safety and compliance – we follow external regulations and our own company procedures to protect our teams as well as our clients and the general public.
What is a confined space entry procedure?
It is mandatory to carry out a thorough risk assessment to consider everything, from atmospheric conditions and identifying hazards to clarifying entry and exit points.
A detailed risk assessment will determine whether entry is safe and, if so, what specific precautions must be taken during the work.
A thorough confined space entry procedure includes:
Risk assessment and hazard identification
Method statements
Pre-entry preparation and equipment checks
Use of personal protective equipment (PPE)
Atmospheric testing and monitoring
Defining entry, work and exit procedures
When it comes to confined space entry work, we only ever send trained and competent staff to the site. It is vitally important that staff have received sufficient training and certification when involved in confined space entry environments, including:
Hazard recognition
Safe entry procedures
Emergency response – communication, evacuation and first aid
We also ensure a programme of ongoing training and refresher courses to ensure familiarity with best practice and the latest procedures and technology.
What confined space entry equipment is required?
PPE, safety equipment and technology used in confined space entry work can include:
Gas monitors/detectors
Breathing/respiratory apparatus
Lights
Safety harnesses
Helmets
Communication devices
All of this equipment serves to further enhance safety and efficiency when working in a confined space.
Offering the full solution
In this article we have discussed how to work in confined space entry environments. With safety of paramount importance, we are committed to protecting our teams and clients at all times.
We offer a full waste management solution. We have the capability to drain down storage vessels and tanker away waste before cleaning with high pressure jets or long lances. We remove all washings and residues and then carry out a full inspection of the tank, testing its structural integrity before issuing a certificate.
For any enquiries regarding this specialist area of waste management, please call our friendly and knowledgeable team on 0330 118 0381. Alternatively, please send us an enquiry via our contact page.